About Our Company and Services
---
If you have a paving or concrete project or have questions about our services, call
336.768.3333
As a Paving Contractor, it is critical to have the most qualified people possible.
We invest in our business as well as our team. An experienced team, well-maintained equipment, and the quality of materials we use ensures your project will meet the highest standards, will be cost effective and will be efficiently coordinated.
Our GPS software and proposal management systems allows us to measure the jobsite and generate proposals to our customers quickly and efficiently. This system also allows us to manage and track your project from the estimate to the finished project, ensuring we are on time and within budget. We provide all our customers customized, detailed proposals with site maps, photos, options and recommendations for any pavement project. We will also team with you to develop future budgeting plans and potential cost saving strategies. Ask us about our asphalt and sealcoating maintenance packages.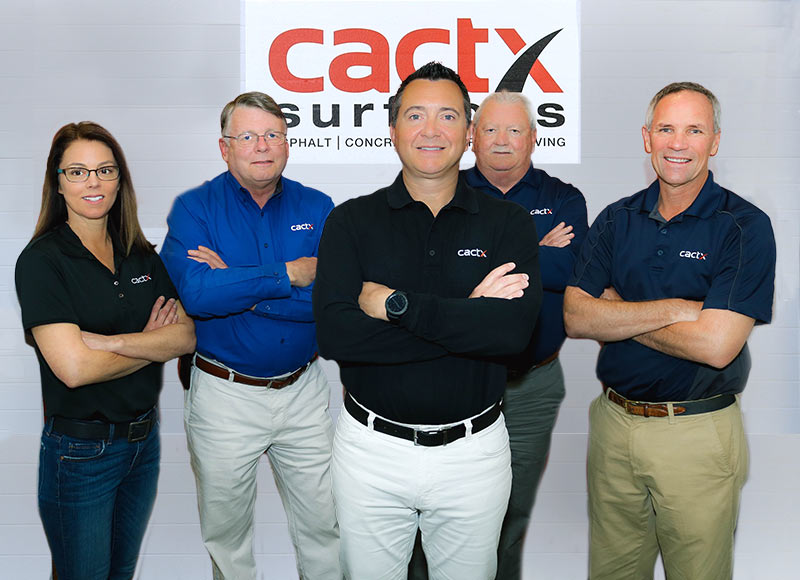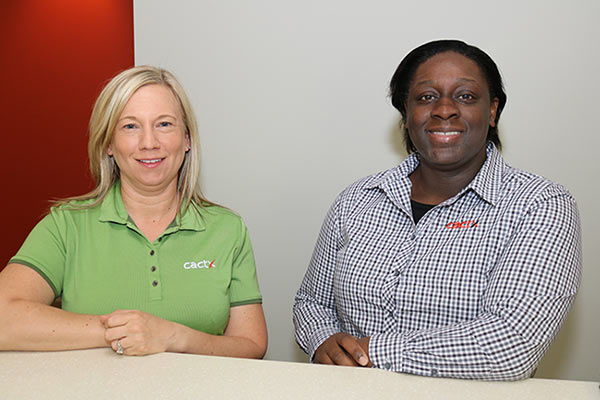 Quality and Affordable Asphalt Solutions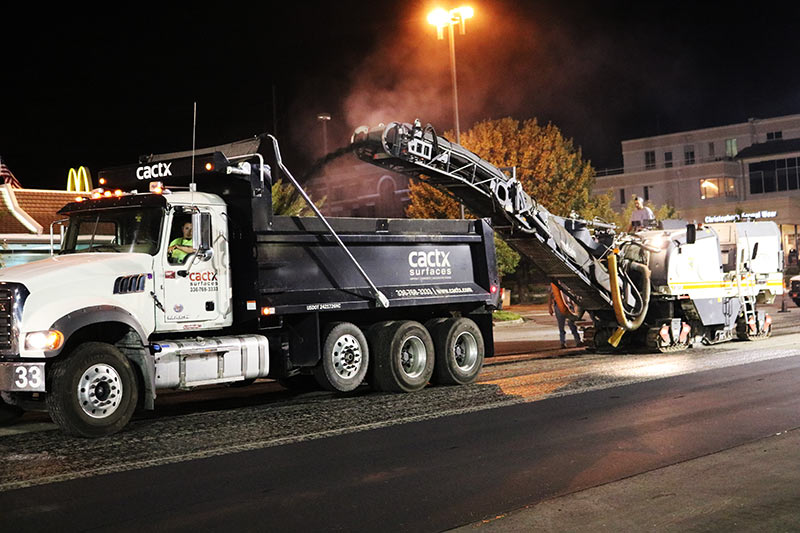 CACTX Surfaces provides a wide range of quality Paving Contractor services that include asphalt  and concrete pavement repair, seal coating, and line marking.
For over 40 years, we have worked with customers in Winston-Salem, Greensboro, High Point and other locations throughout the Carolinas to maintain and repair their parking lots and sidewalks. Our work includes a wide variety of projects from paving asphalt parking lots and concrete sidewalks in apartment communities to installation of decorative stamped asphalt crosswalks at intersections in town squares.
Asphalt Pavement Services
When you partner with CACTX for your asphalt paving projects, be assured that you will be hiring a team that has your best interests in mind. We take nothing for granted and we make sure there is an experienced supervisor with a minimum of 15 years of experience in charge. We guarantee that your project will be of the highest quality and that it will last and look it's best for years to come. When choosing an asphalt paving provider, there are many questions you should ask before you begin a project. First and foremost concerns the business practices of the company
Is the company financially secure to ensure they will be here tomorrow as well as in the future?
Do they have well-maintained equipment that fits the project you need?
Do they have a list of references?
A question specific to your project may be:   What type of base construction and asphalt depth will be needed depending on the anticipated weight and traffic loads of the area?